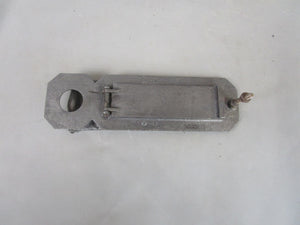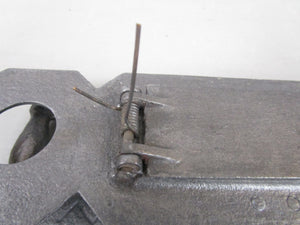 Wrought Iron Door Plate Letter Box Door Knocker Antique Arts And Crafts c1890
MEL22297.m
A hand made Wrought Iron Letter box with attached door Knocker and plate. This Victorian Arts And Crafts knocker is in good used condition and suitable for doors up to 3.5 cm or 1.37 Inches.

Dimensions are: 26 x 8 x 2.4 cm or 10.23 x 3.14 x 0.94 inches.
Weight: 779.2 grams or 27.49 Ounces.
---