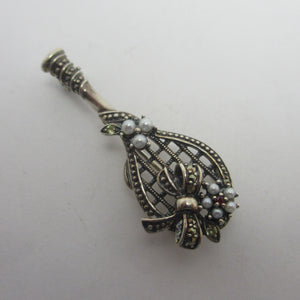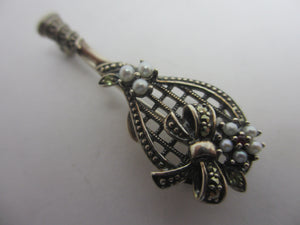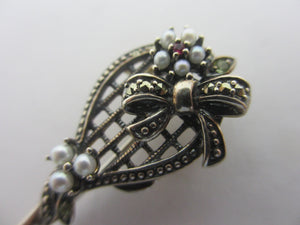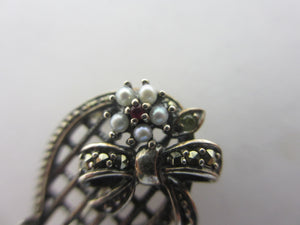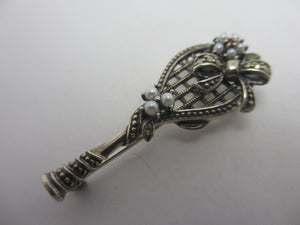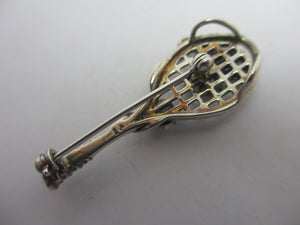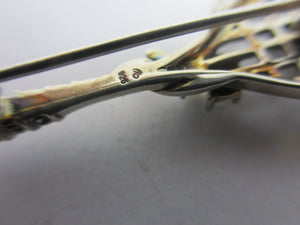 Tennis Racket Sterling Silver Brooch Pin with Seed Pearls & Tourmaline Vintage c1980
MED11743
If you love tennis then this is just perfect for you, fantastic brooch, pin or pendant of a tennis racket set with seed pearls & tourmaline flower & marcasite bow dating from the 1980's. The stones are actually in the Suffragette colours of green, white & violet. The silver is marked to the rear. The stones have been tested, are in good order & colour please see the pictures. Good secure clasp & pin.
Size 3.8 x 1.6 cm or 1.4 x 0.6 inches.
Weight 4.8 grams or 3.0 penny weight.
---