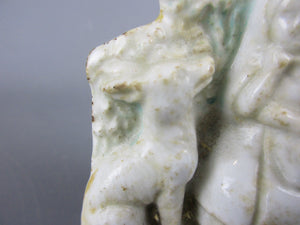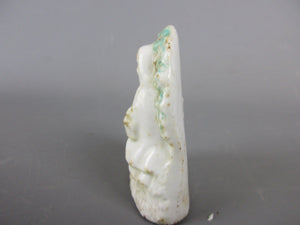 Staffordshire Little Red Riding Hood Figurine Antique 19th Century
TMO14841.m
A lovely and little Staffordshire figurine depicting Little Red Riding Hood and the bad wolf. This figurine is in good used condition with some underglazed discolouring, see pictures. No chips or nibbles.
Dimensions are: 6.2 x 5 x 2.2 cm or 2.44 x 1.96 x 0.86 Inches.
Weight 74 grams or 47.5 Pennyweight.
---