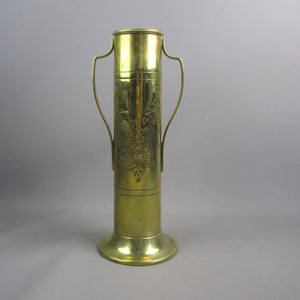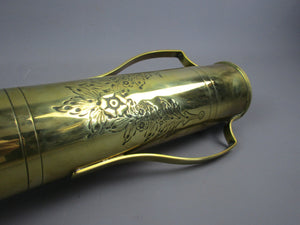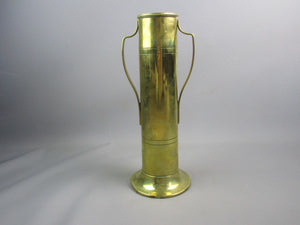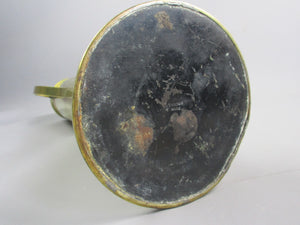 Large Brass Art Nouveau Floral Finish Twin Handled Vases Victorian c1880
RWH18004.x
Large Brass Art Nouveau Floral Finish Twin Handled Vases Victorian c1880. An exceptional pair of late 19th century vases having a charming central floral finish. Both examples are in a superb clean condition being free of any dents or other visible defects. A fantastic decorative pair having a quintessentially Art Nouveau feel. 
Total measurements are 36 x 8cm or 14.5 x 3 inches.
Total weight of the pair is 3kg.
---