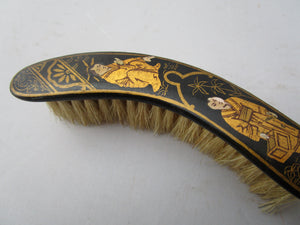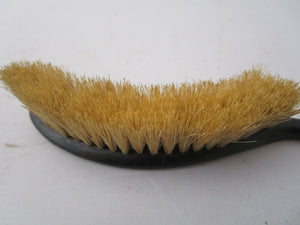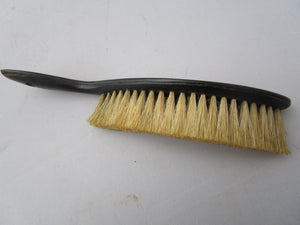 Japanned Lacquered Papier Mache Table Brush Antique Victorian c1880
THA22216.m
A small Japanned Lacquered Papier Mache table brush with real boar hair. This hand painted brush is in good used condition with some wear to the paint, see pictures.

Dimensions are: 16.5 x 2 x 3 cm or 6.49 x 0.78 x 1.18 Inches.
Weight: 20.8 grams or 0.73 ounces.
---