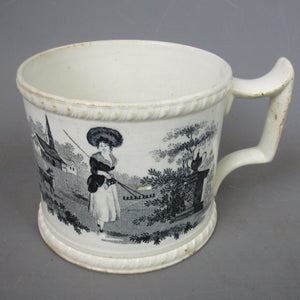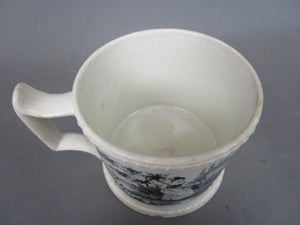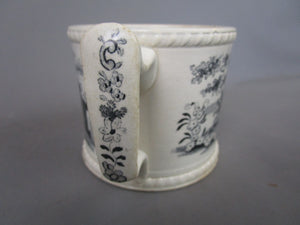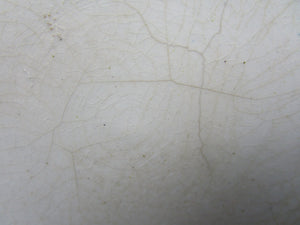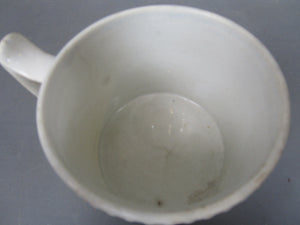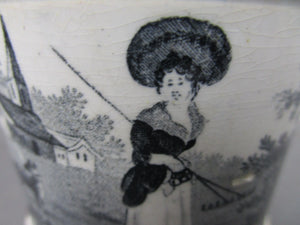 Black Transferware Tankard Antique Victorian c1840
MEL22290.m
A large Black Transferware Tankard or mug depicting to one side a Lady gardener and dog and to the other side a garden scene with mother and child. This early Victorian tankard is probably Staffordshire or Sunderland. In good used condition with crazing and discolouring. some nibbles to the rim of the base and handle and hairline cracks in the glaze commensurate  see pictures.

Dimensions including handle are: 13.7 x 10.6 x 9 cm or 5.39 x 4.17 x 3.54 Inches.

Weight: 266.3 grams or 9.39 Ounces.
---